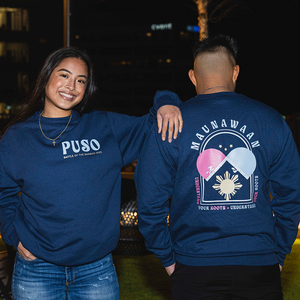 Purposeful Unconditional Service to Others
We are P.U.S.O! We are a international 501(C)3) Non-Profit organization in which the word PUSO translates to the Tagalog word "heart" and an acronym meaning: Purposeful Unconditional Service to Others. Our foundation has served over 25,000 lives across 7 countries by providing essential life necessities. We also assist in enabling community restoration projects to communities impacted by natural disasters and poverty.

Our P.U.S.O merchandise epitomizes our humble beginnings and highlights the possibilities of the future. Since the start of our journey in 2017, our Pioneer "heart" logo Tee has been our staple and symbol of hope across the world. It has traveled and been worn on mission trips and service projects to the Philippines, Ethiopia, El Salvador, Liberia, and the Dominican Republic. Inspiring our future leaders of tomorrow, College students across 40+ University campuses in the United States, UK and Canada has showcased their love for philanthropy by representing our brand.

The statement "Providing Hope with a Purpose" has a new significance following every individual that wears our brand with pride and joy as 100% of the proceeds raised from our merch store will directly benefit our mission of year-long service work projects which include: natural disaster relief programs, educational scholarship programs, free basketball camps for underprivileged children, holiday service work, and our annual international mission trips benefiting underserved communities across the world.